New Music! "The Conversation"
Singer/Songwriter Maria Sebastian
Short Third-Person Bio for Press Releases: 

Maria Sebastian is mostly known for her versatility. She regularly plays folk, rock ('90s alternative and classic), classic country / Americana, American songbook pop / jazz as well as her own original music, a blend of these. She has released 8 CDs, is working on her ninth in 2021 (including vinyl), and has opened for dozens of national acts in various genres. She has also recorded with many of their members, most notably writing, recording, and performing from 1996-2001 with famed Steve Miller Band (others) drummer Gary Mallaber and ex Red Hot Chili Pepper guitarist Jack Sherman. She has earned 18 local (WNY) and international music awards and has had music placed in television (Melrose Place) and film (Narc 2015). Maria performs regularly and has opened 8 times for Roger McGuinn of The Byrds, and 3 times for folk favorite Vance Gilbert, and in 2010/11, she toured parts of the US with 10,000 Maniacs as a backing vocalist and rhythm guitarist. Her 2009 CD, Yellow Envelope, has earned her praise among all it has been passed on to, including The Hudson Valley's Daily Freeman ("Sebastian has a great record on her hands here.") She has produced  tributes in recent years as well including her "Cline / Murray / Cash" full-band show playing songs by Patsy Cline, Anne Murray, and Roseanne Cash. This show was nominated by JazzBuffalo as a 2019 highlight after a sold-out show at Hotel Henry. 2020: Maria's new indie rock collaboration with sound engineer and bassist Marc Hunt is now available on Bandcamp and soon available at your favorite distributor. Maria was inducted into the Buffalo Music Hall of Fame in 2021. Visit mariasebastian.com for more.
0:00/3:18

0:00/4:11

0:00/2:51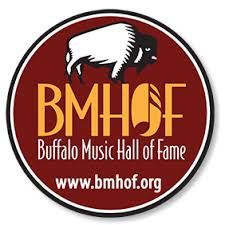 "A few weeks ago I played on a triple bill with Bibi Farber and Maria Sebastian who sings 'falling out of love ain't as easy as falling in but you're pretty good at it!' What a great line! ! If you haven't heard her cd, 'Yellow Envelope' please do: Made me proud to be a 'singer-songwriter' an icky sweet term...we kick ass. Pure sweet inspiration."
"I came out of my dressing room like, 'Who's that?!' I knew she was put here to sing that song."
— Folk Favorite Vance Gilbert